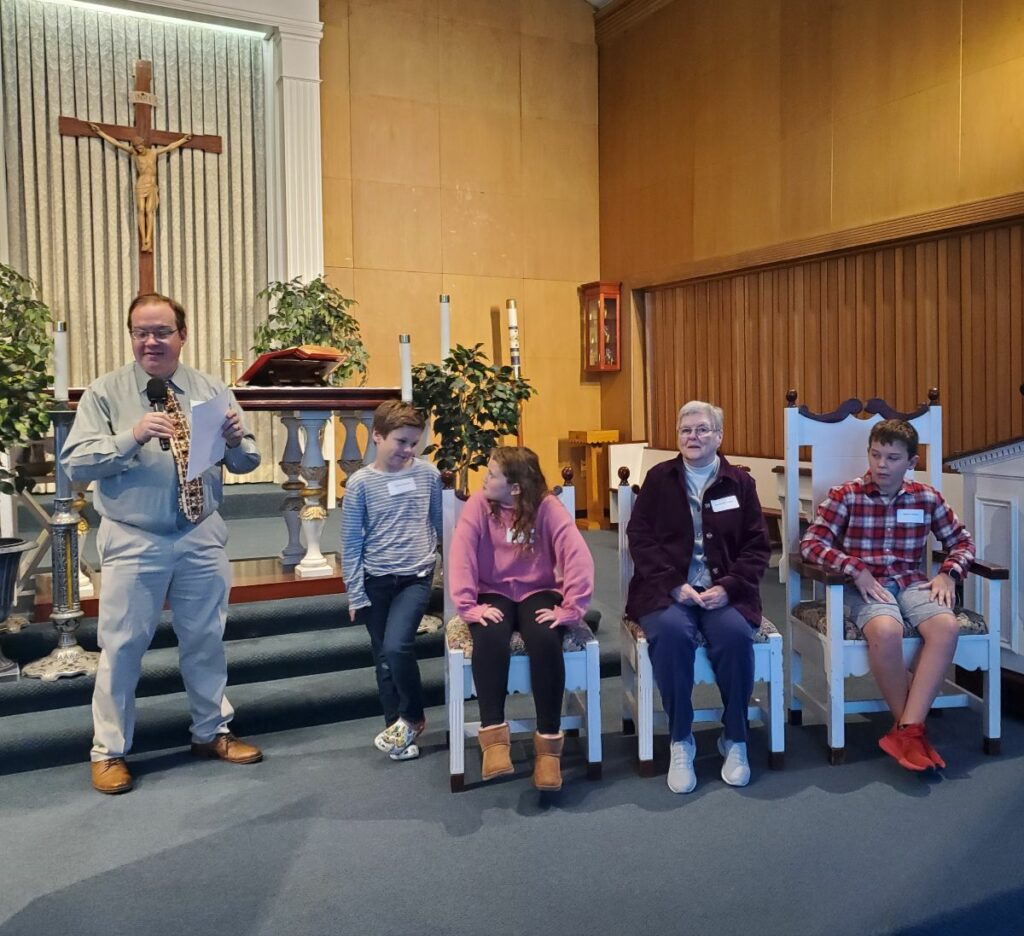 A Creative Approach to Religious Education
Our Generations of Faith ("GOF") program incorporates all learning in our parish, from Adult Formation such as Friday morning Scripture Study via Zoom, to Sacrament Preparation and grade-level classes for children. Central to our program are the four GOF learning events we have each year. We gather, share a meal, and spend some time learning about a specific topic, chosen by our GOF Design Team.

In addition we offer Grade Level Classes for children in grades 1-10 to support and supplement family faith formation.

In September we began our 21st year of GOF. Our theme this year is Seasons of Love: The Liturgical Calendar. For information contact Ann Lahiff at annlahiff7@aol.com.

More photos to come!
Play the GOF Jeopardy game at home!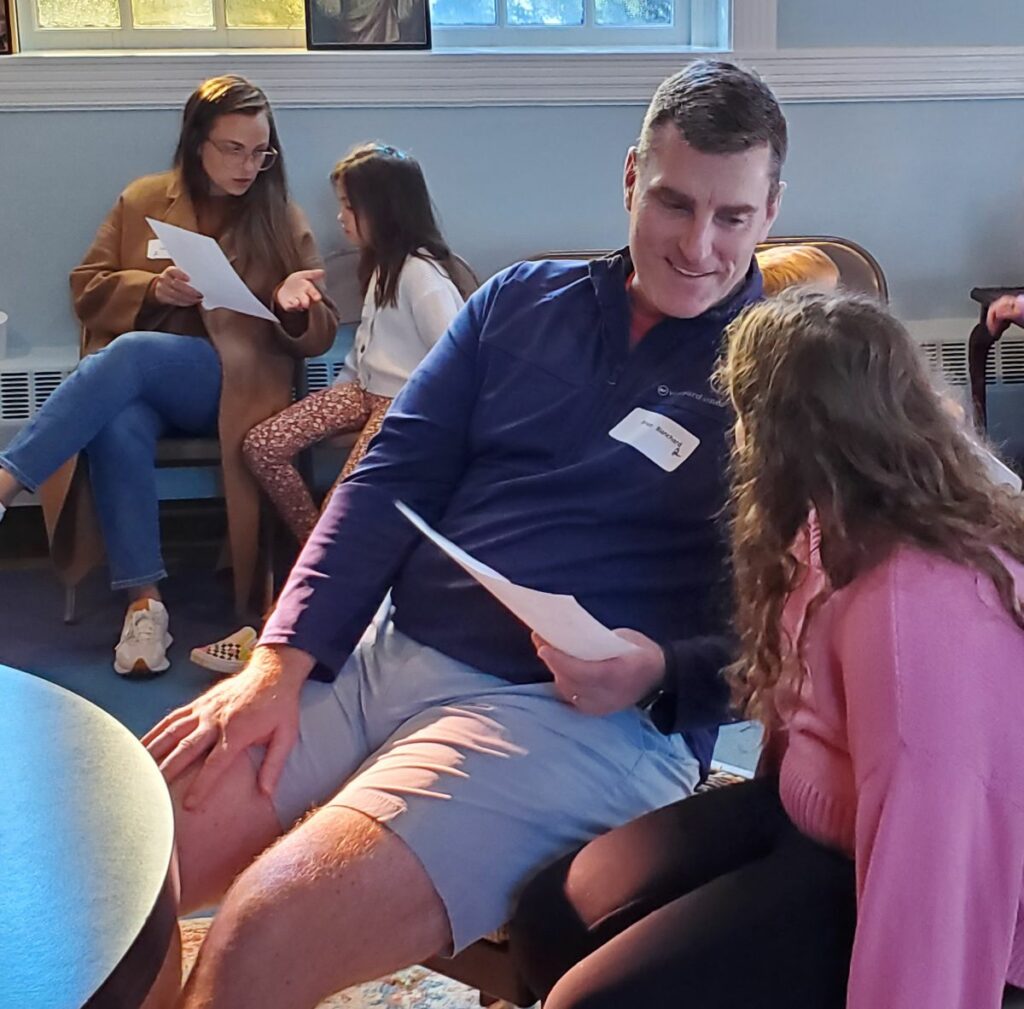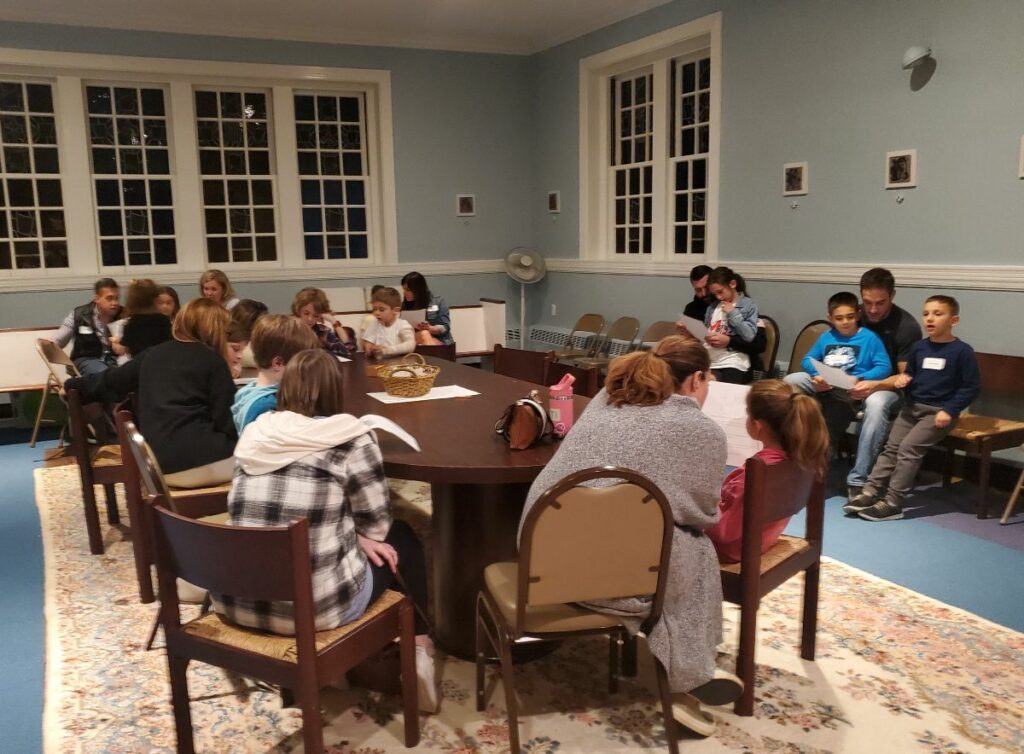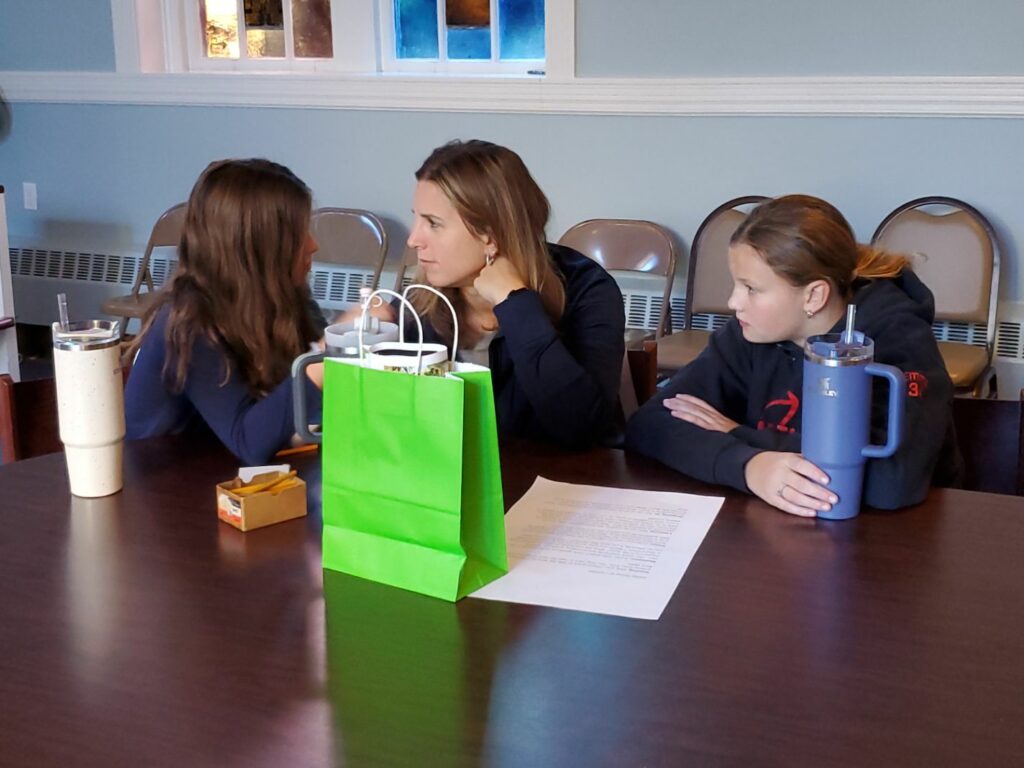 Generations of Faith
Learning Events for All

Watch for details in the bulletin
and on the home page.

October 11, 12 or 14
December 6, 7 or 9
February 7, 8 or 10
April 10, 11 or 13

Grade 1

Classes at 3:30-4:30, Parish Hall
Tuesday, September 26
Tuesday, November 21
Tuesday, January 16
Tuesday, March 19

Grade 2

Classes at 3:30-4:30, Parish Hall
Wednesday, October 18
Wednesday, November 8
Wednesday, December 13
Wednesday, January 17
—Mass and Class, 9:30—
Sunday, February 11
Sunday, March 10
—First Reconciliation Retreat, 1:00—
Sat. March 23
—First Communion Dates—
April 27 and 28
May 4, 5, 11, and 18
Grade 3

Classes at 3:30-4:30, Parish Hall
Monday, September 18
Monday, November 13
Monday, January 8
Monday, March 11
Grade 4
Classes at 3:30-4:30, Parish Hall
Tuesday, September 19
Tuesday, November 14
Tuesday, January 9
Tuesday, March 12
Grade 5
Classes at 3:30-4:30, Parish Hall
Wednesday, September 20
Wednesday, November 15
Wednesday, January 10
Wednesday, March 13
Grade 6
Classes at 3:30-4:30, Parish Hall
Thursday, September 21
Thursday, November 16
Thursday, January 11
Thursday, March 14
Grade 7 & 8
Mass and Class, 9:30
Sunday, November 5
Sunday, January 7
Sunday, March 3
Grade 9
Mass and Parent Meeting, 9:30
Sunday, September 24

Mass and Class, 9:30
Sunday, December 3
Sunday, January 21
Sunday, March 17
Grade 10
Mass and Parent Meeting, 9:30
Sunday, September 24

Mass and Class, 9:30
Sunday, October 15
Sunday, November 12
Sunday, December 10

Service Retreat, 9:00
Sunday, January 20

Questions about GOF? Contact Ann Lahiff at annlahiff7@aol.com